WordPress database error: [Unknown column 'request_param_hash' in 'where clause']
SELECT * FROM wp_WPPortfolio_debuglog WHERE request_param_hash = 'e4b84c99296d9eadce5b7b9ad615c687' AND request_date > NOW() - INTERVAL 12 HOUR AND request_result = 0 ORDER BY request_date DESC
WordPress database error: [Unknown column 'request_param_hash' in 'field list']
INSERT INTO wp_WPPortfolio_debuglog (`request_url`, `request_type`, `request_result`, `request_detail`, `request_date`, `request_param_hash`, `request_error_msg`) VALUES ('http://www.joanmiro.com', 'web', '0', '<span class=\"wpp-debug-detail-header\">Error Summary</span> <span class=\"wpp-debug-detail-info\">other_error - Data from STW was empty.</span> <span class=\"wpp-debug-detail-header\">Request URL</span> <span class=\"wpp-debug-detail-info\">http://images.shrinktheweb.com/xino.php?stwaccesskeyid=03f09576b2c3d11&stwu=ac5a1&stwsize=lg&Service=ShrinkWebUrlThumbnail&Action=Thumbnail&stwurl=http://www.joanmiro.com&filetype=.com</span> <span class=\"wpp-debug-detail-header\">Raw Response</span> <span class=\"wpp-debug-detail-info\"></span>', '2018-01-17 19:56:26', 'c28430d290eda98f519e34888d5a9340', 'other_error')
WordPress database error: [Unknown column 'request_param_hash' in 'where clause']
SELECT * FROM wp_WPPortfolio_debuglog WHERE request_param_hash = '0abea73351276dd9137995ebc306b2cf' AND request_date > NOW() - INTERVAL 12 HOUR AND request_result = 0 ORDER BY request_date DESC
WordPress database error: [Unknown column 'request_param_hash' in 'field list']
INSERT INTO wp_WPPortfolio_debuglog (`request_url`, `request_type`, `request_result`, `request_detail`, `request_date`, `request_param_hash`, `request_error_msg`) VALUES ('http://www.greatkeppelisland.net', 'web', '0', '<span class=\"wpp-debug-detail-header\">Error Summary</span> <span class=\"wpp-debug-detail-info\">other_error - Data from STW was empty.</span> <span class=\"wpp-debug-detail-header\">Request URL</span> <span class=\"wpp-debug-detail-info\">http://images.shrinktheweb.com/xino.php?stwaccesskeyid=03f09576b2c3d11&stwu=ac5a1&stwsize=lg&Service=ShrinkWebUrlThumbnail&Action=Thumbnail&stwurl=http://www.greatkeppelisland.net&filetype=.net</span> <span class=\"wpp-debug-detail-header\">Raw Response</span> <span class=\"wpp-debug-detail-info\"></span>', '2018-01-17 19:56:26', 'ba4bf2f3bc867340aef02fbf0bf00e31', 'other_error')
WordPress database error: [Unknown column 'request_param_hash' in 'where clause']
SELECT * FROM wp_WPPortfolio_debuglog WHERE request_param_hash = '00df484fe546128ef3a3a6da2fdd6cda' AND request_date > NOW() - INTERVAL 12 HOUR AND request_result = 0 ORDER BY request_date DESC
WordPress database error: [Unknown column 'request_param_hash' in 'field list']
INSERT INTO wp_WPPortfolio_debuglog (`request_url`, `request_type`, `request_result`, `request_detail`, `request_date`, `request_param_hash`, `request_error_msg`) VALUES ('http://www.blooddiamonds.org', 'web', '0', '<span class=\"wpp-debug-detail-header\">Error Summary</span> <span class=\"wpp-debug-detail-info\">other_error - Data from STW was empty.</span> <span class=\"wpp-debug-detail-header\">Request URL</span> <span class=\"wpp-debug-detail-info\">http://images.shrinktheweb.com/xino.php?stwaccesskeyid=03f09576b2c3d11&stwu=ac5a1&stwsize=lg&Service=ShrinkWebUrlThumbnail&Action=Thumbnail&stwurl=http://www.blooddiamonds.org&filetype=.org</span> <span class=\"wpp-debug-detail-header\">Raw Response</span> <span class=\"wpp-debug-detail-info\"></span>', '2018-01-17 19:56:26', 'f0a63050cf441062b59e2eb7cceada17', 'other_error')
WordPress database error: [Unknown column 'request_param_hash' in 'where clause']
SELECT * FROM wp_WPPortfolio_debuglog WHERE request_param_hash = '7de82a8819f0a86ce5583e04edb74ed8' AND request_date > NOW() - INTERVAL 12 HOUR AND request_result = 0 ORDER BY request_date DESC
WordPress database error: [Unknown column 'request_param_hash' in 'field list']
INSERT INTO wp_WPPortfolio_debuglog (`request_url`, `request_type`, `request_result`, `request_detail`, `request_date`, `request_param_hash`, `request_error_msg`) VALUES ('http://www.paperlessinfo.com', 'web', '0', '<span class=\"wpp-debug-detail-header\">Error Summary</span> <span class=\"wpp-debug-detail-info\">other_error - Data from STW was empty.</span> <span class=\"wpp-debug-detail-header\">Request URL</span> <span class=\"wpp-debug-detail-info\">http://images.shrinktheweb.com/xino.php?stwaccesskeyid=03f09576b2c3d11&stwu=ac5a1&stwsize=lg&Service=ShrinkWebUrlThumbnail&Action=Thumbnail&stwurl=http://www.paperlessinfo.com&filetype=.com</span> <span class=\"wpp-debug-detail-header\">Raw Response</span> <span class=\"wpp-debug-detail-info\"></span>', '2018-01-17 19:56:26', 'ed729b6fedfab14002cc31977b5fcf8d', 'other_error')
WordPress database error: [Unknown column 'request_param_hash' in 'where clause']
SELECT * FROM wp_WPPortfolio_debuglog WHERE request_param_hash = 'b39df0c3cb104fd365905bf27434c925' AND request_date > NOW() - INTERVAL 12 HOUR AND request_result = 0 ORDER BY request_date DESC
WordPress database error: [Unknown column 'request_param_hash' in 'field list']
INSERT INTO wp_WPPortfolio_debuglog (`request_url`, `request_type`, `request_result`, `request_detail`, `request_date`, `request_param_hash`, `request_error_msg`) VALUES ('http://www.enclosedcartransport.net', 'web', '0', '<span class=\"wpp-debug-detail-header\">Error Summary</span> <span class=\"wpp-debug-detail-info\">other_error - Data from STW was empty.</span> <span class=\"wpp-debug-detail-header\">Request URL</span> <span class=\"wpp-debug-detail-info\">http://images.shrinktheweb.com/xino.php?stwaccesskeyid=03f09576b2c3d11&stwu=ac5a1&stwsize=lg&Service=ShrinkWebUrlThumbnail&Action=Thumbnail&stwurl=http://www.enclosedcartransport.net&filetype=.net</span> <span class=\"wpp-debug-detail-header\">Raw Response</span> <span class=\"wpp-debug-detail-info\"></span>', '2018-01-17 19:56:26', '06e1b8ac0a36de3806354c37dc017c94', 'other_error')
WordPress database error: [Unknown column 'request_param_hash' in 'where clause']
SELECT * FROM wp_WPPortfolio_debuglog WHERE request_param_hash = '1e487c6d541f9b3c8a6d64d5b979e6ea' AND request_date > NOW() - INTERVAL 12 HOUR AND request_result = 0 ORDER BY request_date DESC
WordPress database error: [Unknown column 'request_param_hash' in 'field list']
INSERT INTO wp_WPPortfolio_debuglog (`request_url`, `request_type`, `request_result`, `request_detail`, `request_date`, `request_param_hash`, `request_error_msg`) VALUES ('http://www.calculadora.us', 'web', '0', '<span class=\"wpp-debug-detail-header\">Error Summary</span> <span class=\"wpp-debug-detail-info\">other_error - Data from STW was empty.</span> <span class=\"wpp-debug-detail-header\">Request URL</span> <span class=\"wpp-debug-detail-info\">http://images.shrinktheweb.com/xino.php?stwaccesskeyid=03f09576b2c3d11&stwu=ac5a1&stwsize=lg&Service=ShrinkWebUrlThumbnail&Action=Thumbnail&stwurl=http://www.calculadora.us&filetype=.us</span> <span class=\"wpp-debug-detail-header\">Raw Response</span> <span class=\"wpp-debug-detail-info\"></span>', '2018-01-17 19:56:26', '3d7eb0300b746f9df4668626a5d1b577', 'other_error')
SEO Boca Raton
These are some minisites that BGMV created to test our competence in SEO Boca Raton. At the time of writing, all of our minisites ranked either on the 1st or 2nd page of Google for their main keyword(s). We generate roughly 50,000 unique visitors a month from our minisites and an additional 35,000 visitors a month from our parked domain names. We mainly deal with CMS integrated open source development, using Wordpress and Joomla. We also create all the copy writing and content creation for our websites. If you are looking for web design Boca Raton, give BGMV a call today.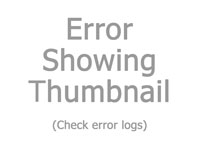 Joan Miro Art is website dedicated to the eccentric Spanish artist, whose worked influenced the likes of many renowned artists. JoanMiro.com consists of a biography, gallery, quotes, and a marketplace.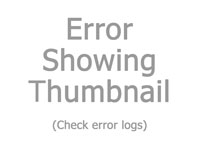 GreatKeppelIsland.net is an informational/brochure minisite about the beautiful Great Keppel Island located off of the coast of Australia.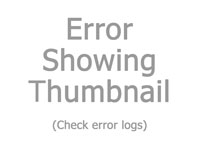 BloodDiamonds.org is an informational site educating it's visitors on the harsh reality of blood diamonds and ways in which we can curtail the exploitation of blood diamonds.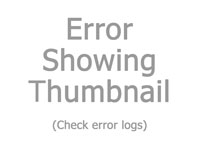 PaperlessInfo.com is a site designed to educate people on the steps and processes involved in helping you or your office go paperless and create a paperless office environment.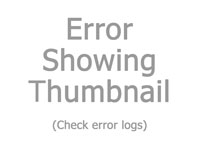 EnclosedCarTransport.net is a one page minisite educating its visitors on the pros and cons of electing to use an enclosed car transport to transport their vehicles.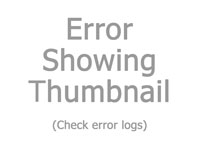 Calculadora.us was an SEO project, BGMV attempted to rank this highly searched Spanish keyword on top of Google - a very hard task considering the extension, needless to say we are still working on the SEO. However, calculadora.us has ranked well for certain terms and receives consistent traffic from Spanish speaking countries.
---