Posted:
May 11th, 2011 |
Author:
Ben
|
Filed under:
Domains
,
SEO
|
Tags:
brandable domain
,
domain name options
,
domain names
,
generic domain names
,
local search
,
select domain name
,
seo
,
seo domain
|
No Comments »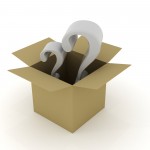 I started writing this entry a while ago but decided to scratch it…until now. This was the original "Selecting a domain name Part 2″
So now that you have a clear cut idea on how you plan on utilizing your domain name, the next step is narrowing down the options. There are plenty of options available, more options than you think. Your domain name options aren't just limited to a generic product or service related to your business, in fact, there likely are a multitude of domain names that will be suitable for your needs.
I'm sure you're thinking "What!!! More than one option???" Sounds crazy, but yeah – domains are abundant and the possibilities are endless.
When you are selecting a domain name, you really want to find a brandable domain as well as a great domain for SEO (search engine optimization) purposes. The brandable domain name is the one that you put in front of the customer – on marketing material, your website, business cards, etc. The SEO domain is the one that you use to help elevate your search engine rankings and redirect to your main domain name. Granted, there are SEO (generic domain names) so memorable and brandable that they cover both facets, i.e. Hotels.com. Lets use a hypothetical situation to find a brandable domain and an SEO domain name.
---